Gokigen Mama no Omakase Diary (ごきげんママのおまかせダイアリー) is a CD-ROM-based title for the Pippin Atmark console.[1]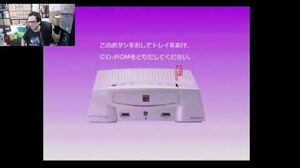 Gokigen Mama no Omakase Diary functions as a domestic diary with recipes, a diet table, the ability to post notes and communicate through a message board. A floppy dock is required to save diary information.[2]
Development
Edit
The CD-ROM was authored with Macromedia Director by NanaOn-Sha,[2] originally under the tentative working title of Mama Diary (ママ日記). The user interface evolved during development before it was released.[3][4]
Gokigen Mama no Omakase Diary was released in Japan in 1996 as a hybrid disc for Pippin and Macintosh by Bandai Digital Entertainment.[2][5]
References
Edit
External links
Edit

This stub article needs more data!
You can help by expanding it.